Allow HTTP Push with Mercurial Server
I have always loved git but my present work at Mozilla requires me to use mercurial.  If you weren't already aware, Firefox code is managed through mercurial!  I was recently tasked with standing up a mercurial server within a docker container and ran into an issue:  mercurial rejected pushes to the local docker container via HTTP.  Since HTTPS wasn't […]
The post Allow HTTP Push with Mercurial Server appeared first on David Walsh Blog.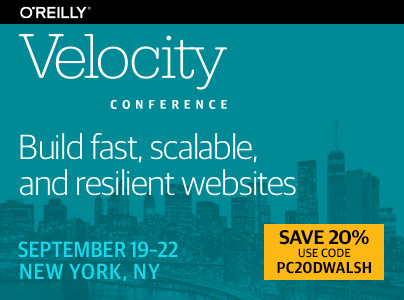 I have always loved git but my present work at Mozilla requires me to use mercurial.  If you weren't already aware, Firefox code is managed through mercurial!  I was recently tasked with standing up a mercurial server within a docker container and ran into an issue:  mercurial rejected pushes to the local docker container via HTTP.  Since HTTPS wasn't configured for the docker container locally, I needed to figure out how to get mercurial to allow HTTP pushes.
To allow HTTP pushes to a mercurial repo, modify the mercurial server's hgweb.conf configuration file to include:

[web]
allow_push = *
push_ssl = false

This configuration will allow you to push to your mercurial repository without SSL.  If you don't run your mercurial server with a specific hgweb.conf now, you can run mercurial server with a special config via:

exec hg serve --web-conf path/to/hgweb.conf

HTTPS is the way to go these days but for local development it shouldn't be a requirement.  I hope this helps someone!

With CSS border-radius, I showed you how CSS can bridge the gap between design and development by adding rounded corners to elements.  CSS gradients are another step in that direction.  Now that CSS gradients are supported in Internet Explorer 8+, Firefox, Safari, and Chrome…

CSS cubes really showcase what CSS has become over the years, evolving from simple color and dimension directives to a language capable of creating deep, creative visuals.  Add animation and you've got something really neat.  Unfortunately each CSS cube tutorial I've read is a bit…
One of my main goals with the redesign was to make it easier for visitors to find the information that was most popular on my site. Not to my surprise, posts about MooTools, jQuery, and CSS were at the top of the list. What…
Rojenx is a leading concept artist who work appears in games and publications
Check out his personal gallery here